BBC's new immersive nature blockbuster arrives in Australia
From the spooky surreal-scapes of the touring container show Darkfields to the virtual vines of d'Arenberg's 360-Degree Dinners in the Barossa and Melbourne's amazing Lume, Australian multimedia fans have been spoiled for in-the-round experiences in recent times.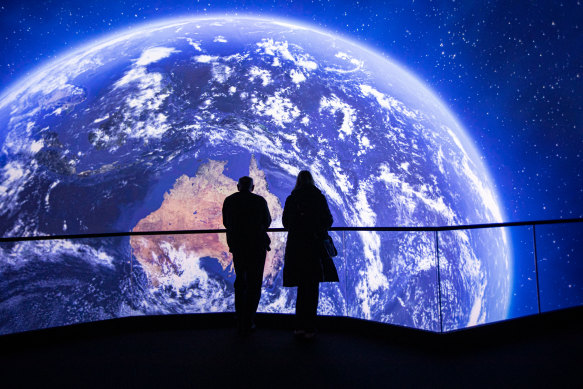 Now another blockbuster joins the fray, with the opening of the BBC Earth Experience. Melbourne is the second city in the world behind London to host this immersive experience (opening on October 27) featuring dramatic and moving narration by everyone's favourite naturalist, Sir David Attenborough.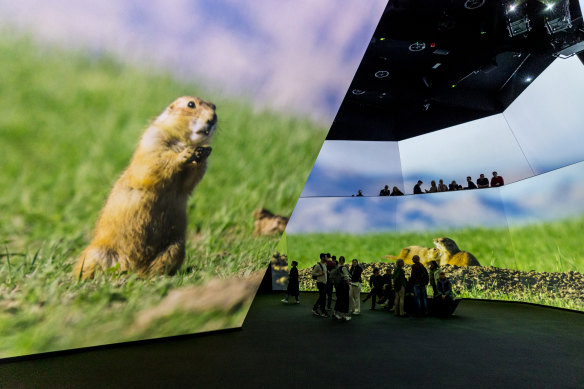 The show, which is exclusive to Melbourne for its Australian season, comprises curated footage from the BBC Studios Natural History's television series, Seven Worlds, One Planet.
Hosted at the Melbourne Convention and Exhibition Centre (with Lume in the same complex still playing the Indigenous art show Connection) and spanning more than 1608 square metres, the BBC Earth Experience uses digital projection technology to take visitors through an immersive 360-degree audiovisual experience.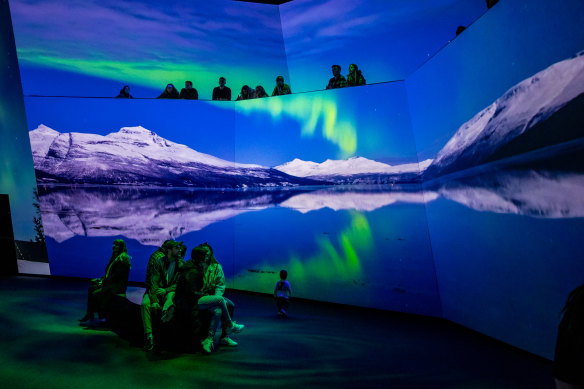 The BBC's extraordinary natural history footage features stunning phenomena from across all seven continents, including fireflies in North America and snub-nosed monkeys in Asia.
Fiona Lang of BBC Studios Australia and New Zealand said the response to the BBC Earth Experience in the UK had been amazing. "Audiences have been loving seeing this incredible content showcased and elevated in this way," she said.
While no end date has been set, tickets are on sale for shows until the end of January.
Sign up for the Traveller newsletter
The latest travel news, tips and inspiration delivered to your inbox. Sign up now.
Julietta Jameson
is a freelance travel writer who would rather be in Rome, but her hometown Melbourne is a happy compromise.
Connect via email.