'Like funding al-Qaeda': Israeli MP rejects Australian call for 'humanitarian pause'
Warning: graphic content
Tel Aviv: Israel has forcefully rejected the Australian government's push for a humanitarian pause to hostilities in Gaza, with a leading member of the Knesset declaring it the equivalent of pressing the United States to supply terror group al-Qaeda with funding and fuel after the September 11 attacks.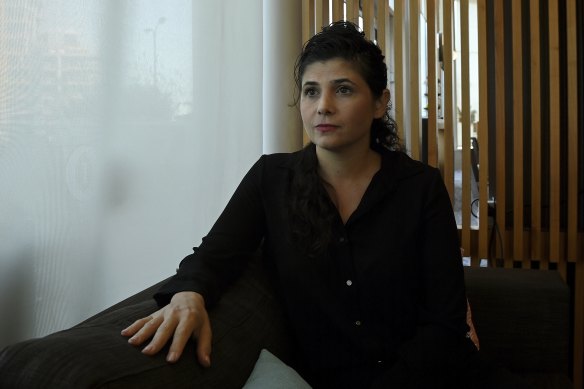 Describing Israel's war with Hamas as one front in a global "clash of civilisations" pitting democracies against dictatorships, Sharren Haskel said her nation expected Prime Minister Anthony Albanese to visit Israel as soon as possible following Hamas' attacks on civilians living near the Gaza border.
A rising star of Israeli politics who spent eight years living in Australia, Haskel sits on Israeli parliament's foreign affairs and defence committee.
She defected from Prime Minister Benjamin Netanyahu's conservative Likud party in 2020, and is now a member of the centrist National Unity party, which joined an emergency coalition government established by Netanyahu after the October 7 attacks.
In an interview in Tel Aviv, Haskel hit out at Foreign Minister Penny Wong's call for a "humanitarian pause to hostilities in Gaza" to allow for the delivery of food, water, medicine and other essential supplies into the besieged enclave of 2.3 million people.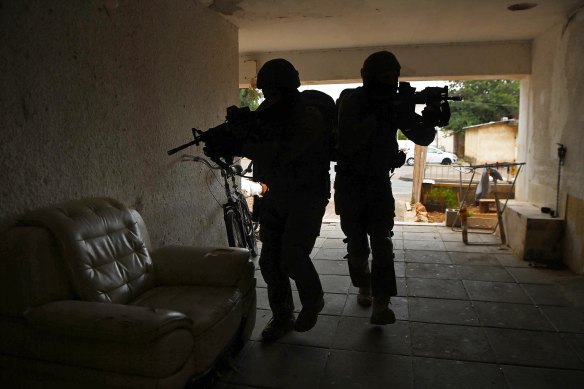 "Try and imagine that after the 9/11 attacks America was asked to supply fuel money, food and medication to al-Qaeda. Never," she told this masthead.
"So, I'm sorry, you cannot ask from Israel to supply Hamas with those things... No one in the international community would have given the Nazis in Dresden a ceasefire for them to arm up again and recoup in order to go into their next attacks. And that's while Hamas has hostages in captivity, whose lives depend on how quickly we do this operation as well."
The United Nations, the United States, United Kingdom, European Union and Canada have also backed calls for a humanitarian pause.
Speaking at the UN in New York, Israel's Foreign Minister Eli Cohen said: "How can you agree to a ceasefire with someone who swore to kill and destroy your own existence?
"The proportional response to October 7 massacre is the total destruction of Hamas. It is not only Israel's right to destroy Hamas, it is our duty."
She said Israel would not bomb the delivery of any supplies passing through the humanitarian corridor at the Egypt-Gaza border and would comply with the Geneva conventions on warfare.
Haskel, who worked as a veterinarian in Bondi before being elected to the Knesset, said Israelis would "of course" appreciate a visit by Albanese.
"And not just that we want to see but, to be honest, we expect to see it," she said, saying that world leaders including US President Joe Biden, British Prime Minister Rishi Sunak and French President Emmanuel Macron had visited the country in recent days.
"Australia has always stood on the right side of history throughout all the world's wars and yes, [a prime ministerial visit] is something that we would expect."
Asked during a press conference in Washington whether he was seeking a phone call with Netanyahu, Albanese said the Israeli prime minister was extremely busy and that a phone call with his Australian counterpart would not be at the "top of the list".
Opposition home affairs spokesman James Paterson this week called on Albanese to send Wong to Israel in a sign of support if he was unable to make the trip himself.
Haskel said she found it "heartbreaking" that some pro-Palestinian supporters chanted antisemitic slogans when the Sydney Opera House was illuminated in the colours of the Israeli flag after the attacks, and that NSW police felt it necessary to ask Jewish Sydneysiders to stay away from the area.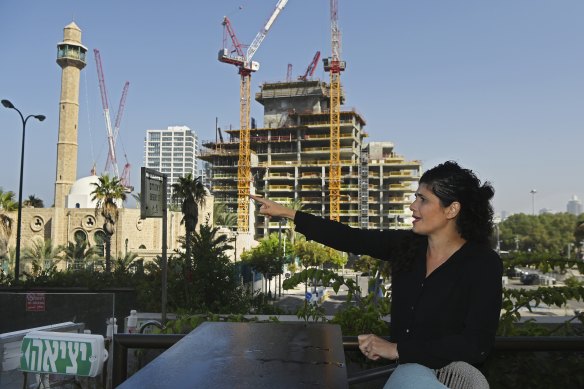 "Can you explain to me how raping a 13-year-old in front of her parents and brothers and sisters, and then shooting her in the head, betters the life of a single Palestinian?" she asked, wiping a tear from her eye. "How does that advance the Palestinian cause?
"And then I hear them chanting 'from the river to the sea, Palestine will be free', which means it will be free of Jews."
She said Israel's war against Hamas was not merely a "territorial war" but "the start of that clash of civilisations".
"We're going into a wider conflict," she said. "It's going to take a long time; it's going to probably include a few fronts.
"Countries around the world need to decide which side are they on: the side of radical Islam or the side of the free world and democracies."
If the Lebanese militant group Hezbollah enters the conflict it would likely trigger a war between the US and Iran that would draw in countries across the Middle East and beyond, she said.
Noting that Hamas is a proscribed terrorist organisation in Australia, she urged Australian law enforcement authorities to punish anyone displaying its flag or providing funding to the group.
Hawkish on national security and an advocate of free market economics, Haskel is a passionate supporter of LGBTQ rights and the legalisation of cannabis, progressive issues now taking backstage.
Describing the atmosphere of shock and national unity that has taken hold in Israel since the attacks, Haskel said: "The seventh of October has changed everything. Nothing will be the same after this war, as well."
Expressing alarm about the level of misinformation and conspiracy theories circulating online about the Hamas attacks, which killed an estimated 1400 people in Israel, Haskel accused the terror group of engaging in "psychological warfare" by exaggerating the number of civilian casualties in Gaza.
More coverage of the Hamas-Israel conflict
Matthew Knott
is the foreign affairs and national security correspondent for The Sydney Morning Herald and The Age.
Connect via Twitter or Facebook.