Advertisement
Spectacular setting, but how is the food at the revamped Studley Park Boathouse?
A $5.8 million dollar renovation has given Kew's historic boathouse a fresh look, with a crowd-pleasing menu to match.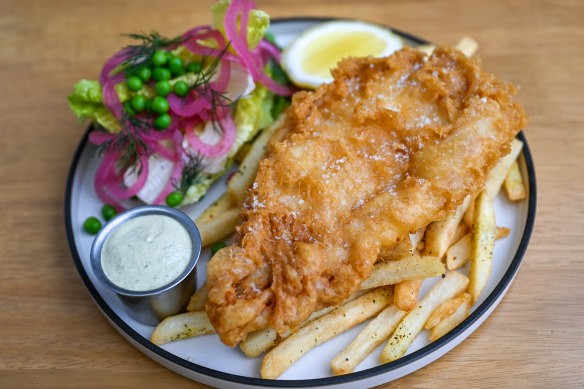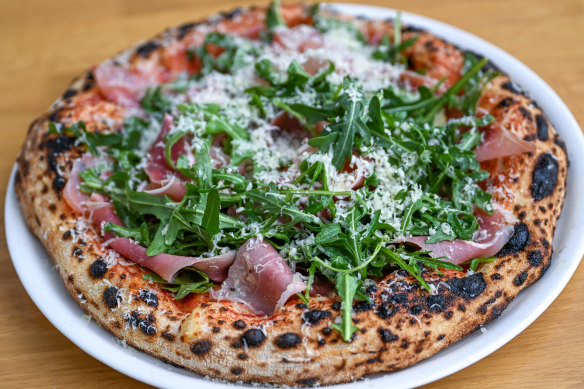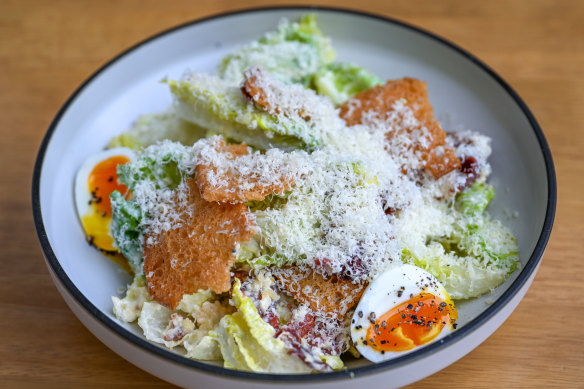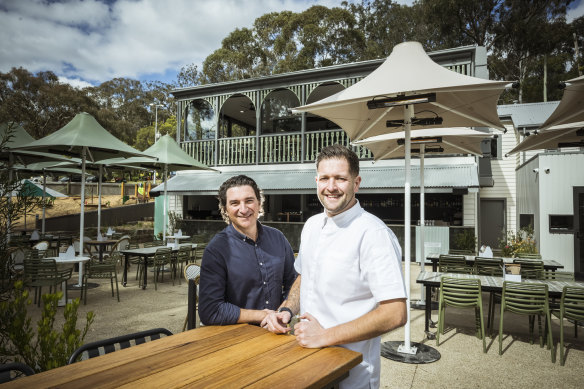 Venues such as Studley Park Boathouse are susceptible to "captive audience syndrome", the phenomenon where restaurants in remarkable settings can get away with serving any old slop because people will show up regardless.
Some might argue that Studley Park, with its heavenly Aussie bush setting on the Yarra, has indeed suffered from that syndrome in the past. But following a recent renovation of the historic boathouse (160 years old and serving refreshments since 1898) and with a new operator on board, it has emerged with a spring in its step and a menu chock-full of mostly well-executed crowd-pleasers.
Let's not get ahead of ourselves, though. This new version of the Boathouse is still very much location-centric and is certainly not striving to become a destination for food adventurers. The dial is firmly – and wisely – set to comfort. With its menu of burgers, steak and schnitzels, it's about welcoming everyone. But with an all-Victorian wine list and a kitchen that favours local producers whenever possible, the comfort has a goal and a philosophy, acknowledging a storied venue's place in a state that produces more than its fair share of excellent food and wine.
Advertisement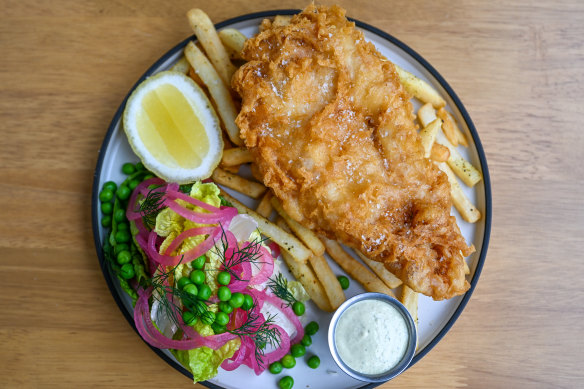 Take the Boathouse's version of fish and chips ($33), for example. It's a generous serving of local rockling in a batter so light and crisp that it borders on tempura, but with a faint hint of vinegar in the background. It comes with good, well-seasoned fries, a salad of cos lettuce and house-pickled onion, and an excellent rich and lemony tartare, made fresh each day. Whether you're sitting in one of the enclosed dining areas (the elevated conservatory affords the best views through its walls of windows) or outside on one of the numerous decks, it's hard to imagine a dish better suited to the Boathouse's Anglo origins.
The dial is firmly – and wisely – set to comfort.
It may help that the executive chef, Christian Abbott, is originally from England and so gets the Victoriana of it all. He delivers food that sits well with the whole "messing about in boats" thing. But though the desserts include the very good Tipsy Trifle ($16) – adapted from Abbott's mother's recipe but given a twist with an excellent fig-leaf custard, cherries and a whack of Bailey's – the offer is not all about England's greatest hits.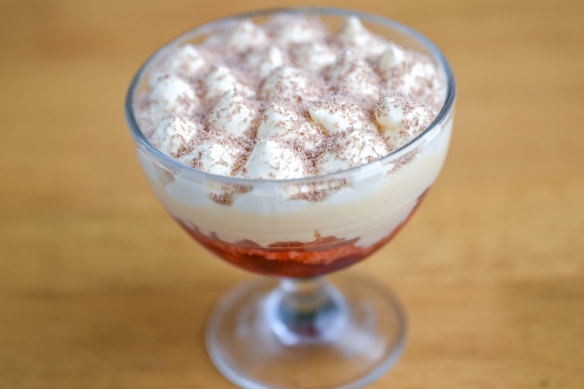 Advertisement
This is most obvious with the main post-renovation menu addition: pizza with a fermented sourdough crust that's cooked in a state-of-the-art rotating wood-fired oven. Toppings are from the distinctly Italian "less is more" school, like the San Daniele prosciutto, sugo, sun-dried tomato, mozzarella and rocket number ($26). The crust arrived nicely bubbled and a little charred and, though perhaps needing a touch more heat, was a pretty good rendition of Melbourne pizza now. Vegetarians are looked after here with charred pumpkin ($24) and margherita ($22) toppings, as they are on the rest of the menu, which includes a plant-based burger ($28) and gnocchi with asparagus, peas and ricotta salata ($30).
Fried salt-and-pepper calamari ($18) was as tender and as crisp as you could want and the caesar salad ($25) was a ripper – halved boiled eggs at just the right sticky-soft consistency, heavy on the crisp bacon, the whole thing finished with freshly shaved parmesan. Fans of tarte tatin ($16) won't want to miss this one, particularly as it is cleverly and deliciously teamed with macadamia ice-cream.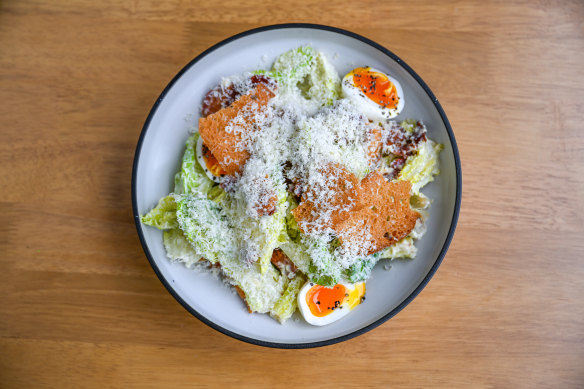 Service leans towards efficiency over polish – a necessity in a venue that can clock between 1200 and 2000 meals a day – but the young staff handle it well and cheerily, whether you're doing the table service thing inside or the order-at-the-counter outdoors experience.
There is a restaurant group element to the current Studley Park Boathouse story. It's part of the Australian Venue Co. behemoth, whose portfolio includes The Esplanade in St Kilda and the Sarah Sands in Brunswick, but there's no mass-produced vibe here. The menu, the service and the drinks list are modest and well-tailored to this most lovely of settings, the audience not so much captive as captivated.
Advertisement
The low-down
Vibe: A recent, smart makeover of both food and decor has the Boathouse again ready for its close-up
Go-to dish: Fish and chips (battered local rockling with fries, salad and lemon tartare), $33
Drinks: User-friendly, all-Victorian wine list curated by wine guy Matt Skinner, plus classic and house specialty cocktails
Cost: About $100 for two, plus drinks
Restaurant reviews, news and the hottest openings served to your inbox.
Sign up
Advertisement
Advertisement