'Hollywood-on-Sea' turns on Cate Blanchett over home renovations
Updated
first published at
London: Cate Blanchett, the Oscar-winning Australian actor, has angered her new neighbours in a secluded Cornish village who say that noisy construction work on her home is making their lives miserable.
The star of Blue Jasmine, Elizabeth and The Lord of The Rings trilogy is building a new house in Mawgan Porth, Cornwall, a popular surfing spot that has earned the nickname Hollywood-on-Sea because of the host of actors living and renting holiday homes there.
The hamlet, about 6 kilometres north of Newquay, on the Atlantic Ocean coast, has also become a getaway to Snatch star Jason Statham and supermodel wife Rosie Huntington-Whiteley, Fifty Shades of Grey actor Jamie Dornan and Hollywood leading man Stanley Tucci and wife Felicity Blunt – sister of his The Devil Wears Prada co-star, Emily Blunt. With around 300 residents, it also counts financiers and entrepreneurs among its locals.
While their presence has put the small settlement on the map, locals are now complaining that endless loud construction caused by Blanchett's building has pushed them to breaking point.
Melbourne-born Blanchett and her Australian playwright husband Andrew Upton bought a small stone cottage overlooking the beach for £1.6 million ($3 million currently) in 2020 before deciding to demolish it to build a modern "discreet" and "sustainable" five-bedroom "eco home", in consultation with the council.
Residents are now angry that as well as noisy building work, they have been forced to dodge trucks reversing 200 metres along a narrow lane to deliver supplies to the house.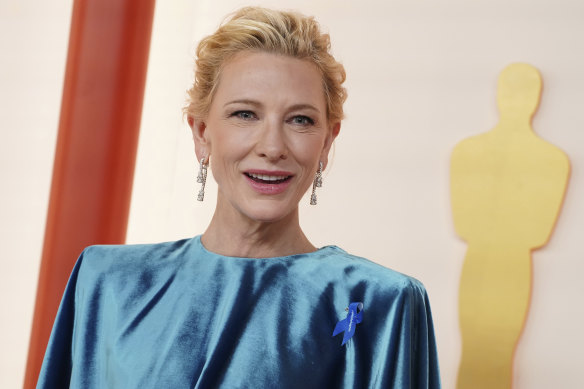 The Times reported on Tuesday that one neighbour, 71, who did not want to be identified, said: "Everybody thinks it must be amazing to live in Hollywood-on-Sea but in reality it's just a constant building site.
"All summer we've had lorries delivering materials to the building site and driving up and down this narrow lane while there are excited children running to and from the beach. It's a recipe for disaster.
"Every time you open the window you can hear drilling or huge equipment moving around, it's making our lives a constant misery. We're one of the few remaining families who live here year round, but when locals asked the council to only allow them to do building work outside peak season, that was ignored."
Another told The Sun: "Tourism's essential here. That disruption hasn't made the owner very popular".
According to census data, Cornwall is the most popular destination in the UK for a second home, with 6080 holiday homes used by 14,230 people.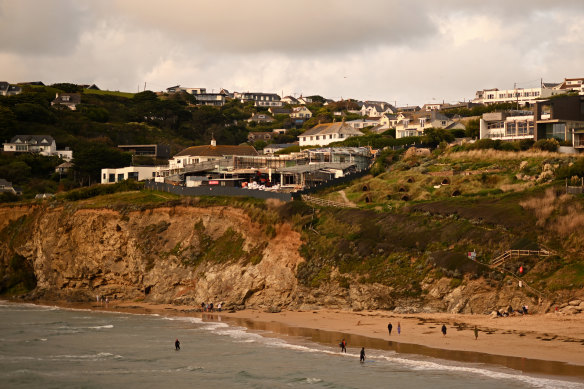 Watershedd, the project's design firm, said this week steps had been taken to "minimise anticipated construction noise and disturbances".
Director Marzouk Al-Bader said Blanchett's sustainable replacement home had been designed sensitively, sustainably and in consultation with the local planning authority to minimise the impact on the beautiful environs.
"Throughout the whole process, together with our clients, we have been in regular communication with friendly and accommodating neighbours to ensure that they are aware of our construction program, and even paused work during peak season holidays to minimise anticipated construction noise and disturbances."
Earlier this year, residents claimed Cornwall's best kept secret was on the brink of being overrun by second homeowners who were knocking down traditional 1930s bungalows to build "James Bond-esque Lego blocks" which nobody can afford.
Susan Schofield, 65, who has farmed land in the area since 1973, said she was exasperated dealing with complaints from new arrivals who are oblivious to rural life.
"They don't seem to have any idea that this is the countryside. I have had complaints when I put cows in my field because people don't like the smell or they expect to be able to walk across my land whenever they want," she said.
Get a note directly from our foreign correspondents on what's making headlines around the world. Sign up for the weekly What in the World newsletter here.
correction
In an earlier version of this story, a photograph was incorrectly captioned as the construction site of Cate Blanchett and Andrew Upton's new home.