Every week we bring you the best in "me time" reading. From our interviews with high-profile women and features on social and family issues, to home and food inspiration and fashion and beauty updates, we keep our readers in touch with the latest lifestyle news.
Immerse yourself in our annual special Europe issue and you'll find it hard to believe you're not actually there.
In our cover story, Heartbreak High's Ayesha Madon talks about following her passion for music, and shows her very cool style in our cutting-edge shoot.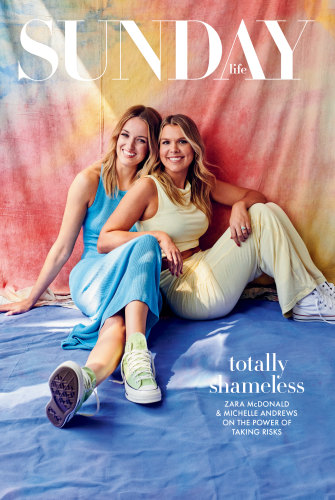 In our cover story, Shameless Media's Michelle Andrews and Zara McDonald tell Gyan Yankovich how they have built not only a great business but a watertight friendship.
This week Pia Miranda reveals how becoming famous in her 20s didn't lead to a secure career path. But more than two decades on, at 50, she's back on top.
This week, Sunrise host Natalie Barr on her many wonderful years working with colleague and friend David Koch and how she'll adjust to her new "work husband", Matt Shirvington.
This week, former AFLW footballer Moana Hope talks about the break-up of her marriage, her postnatal depression and how the women remain united in bringing up their children.