Three weeks after Kevin McCarthy was ousted from the job, Republicans put aside their differences for long enough to appoint his replacement.
While the lethal Lebanese force is helping Hamas with rockets from the north, it will be wary about provoking Israel's unbridled wrath.
Joe Biden is handling global crises well, but there is no guarantee he will be the Democratic nominee for the next presidency.

Senior fellow at the United States Studies Centre and former political staffer
Troops have been amassed at the Gaza border since the days following Hamas' bloody incursion into Israel, but they have yet to push into Hamas-held territory.

Advertisement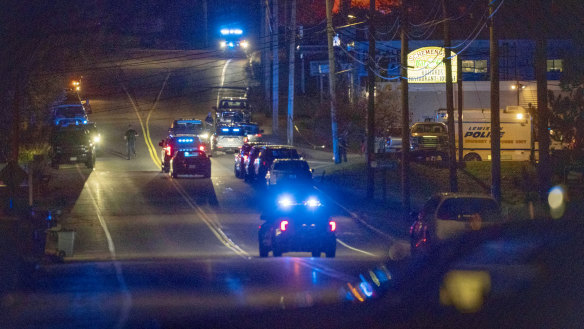 The Central Maine Medical Centre in Lewiston issued a statement saying it was "reacting to a mass casualty, mass shooter event" and co-ordinating with area hospitals to take patients.
On the eve of the January 6, 2021 votes, the far-right Congressman presented colleagues with arguments they could use to oppose the will of the voters.
by

Luke Broadwater

and

Steve Eder

by

Jack Queen

and

Luc Cohen
Advertisement
Anwar Ibrahim says he will not bow to "threats" from other governments and vowed to maintain dialogue with the organisation.
The latest victim of President Xi Jinping's high-profile purges becomes the country's shortest-serving defence minister.
by

Evelyn Yu

and

Yujing Liu
by

Chris Barrett

and

Karuni Rompies
Israel stepped up bombings of south Gaza, killing many Palestinians, officials said on Wednesday, as violence flared elsewhere in the Middle East and a showdown loomed at the United Nations over aid for the besieged enclave.

by

Nidal al-Mughrabi

and

Emily Rose

by

David Estcourt

,

Caitlin Fitzsimmons

and

Latika Bourke
Advertisement