Jamie Durie's $11m purchase of Paul Bangay's Stonefields falls through
Renowned landscape gardener Paul Bangay's Stonefields property appeared to have sold to a consortium including celebrity gardener Jamie Durie for more than $11 million this year, but the deal has now fallen through.
Forbes Global Properties, the agency handling the sale, said the property would remain in Bangay's hands after the consortium, Opulus Hotels, elected not to complete the sale.
Opulus Hotels, including Durie and his business partners, financier and hotelier Dominic Lambrinos and investment banker Kim Jacobs, had signed a deal worth more than $11 million in January that included the main residence and a neighbouring property.
The company had proposed building a luxury resort on the landmark 16-hectare property in Denver, halfway between Daylesford and Kyneton.
Forbes Global Properties director Tracey Atkins said it was made aware the deal had fallen through this week, and were informing the market.
A press release from Forbes said the consortium had elected not to proceed as it continued to pursue other tourism plans.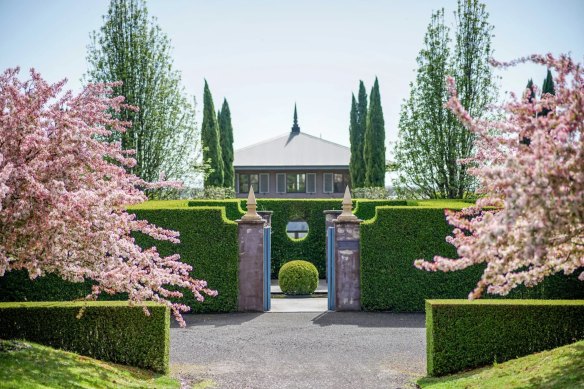 Durie and his business partners are already undertaking a luxury hotel development in Tasmania's Table Cape, on the state's north-west coast.
The statement said Bangay would consider options for another sales campaign next year but would hold onto the home for now, adding that he and Durie were at ease with the decision and remained open to collaborating on other opportunities in the future.
Forbes director Michael Gibson said there had been significant interest in the property and some of the potential buyers who missed out might take another look.
"Properties like Stonefields aren't that easy to forget, so there may well be someone out there who doesn't want to let it get away from them a second time," Mr Gibson said.
Bangay and Durie have been contacted for comment.
A Hepburn Shire spokesperson said no planning applications had been made recently for Stonefields.
The property with stunning gardens, which Bangay has called his "life's greatest work", has a farmhouse that had been available for short-stay rentals, though the booking website is now not working.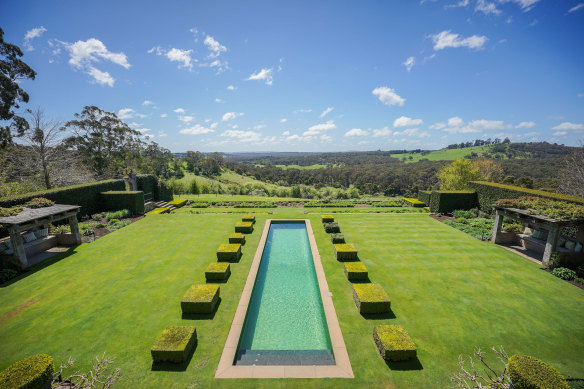 Bangay listed the property last spring, saying at the time that he hoped the new owner would be someone who loved gardens.
He previously said he was pleased to know Durie and his backers would be looking after the gardens into the future and the public would still have access. Bangay has been a mentor to Durie, giving him advice on pursuing horticultural studies 25 years ago, and the two remained friends.
Durie has called Stonefields one of the greatest gardens in the southern hemisphere.
Durie is based in Sydney and this year bought a property in the Byron Bay hinterland for $3,625,000.
Bangay had expressed hopes of finding another project in the area to create a new garden with an orchard and vegetable garden.
Stonefields was marked as sold on February 1. It last traded in 2004 for $320,000. Bangay transformed the site from a bare paddock into grand gardens inspired by his world travels, with stately oak trees, a hilltop pool, a Tuscan-inspired main house with dramatic interiors, and a guesthouse and private office.
Under Victorian law if a property deal falls through and a home is resold for less money, the vendor is entitled to sue the original purchaser for the difference.