Racing prince's spring carnival punt on his landmark $50m Point Piper home
The Spring Racing Carnival isn't the only high-stakes competition capturing the hearts and wallets of more than a few Sydneysiders of late. It's also peak house selling season, as Coolmore Australia boss Tom Magnier well knows.
Magnier's Sydney home is the historic Point Piper residence Notrella that was built in 1904 in the Queen Anne Federation style and was later home to The Bulletin's co-owner Jules Archibald, namesake of the prestigious art prize, until he died in 1919.
The 990 square metre parcel first traded at the turn of the century as land when sold by Sir Daniel Cooper for £505, and is now on offer quietly for more than $50 million through Forbes Global Properties' Ken Jacobs.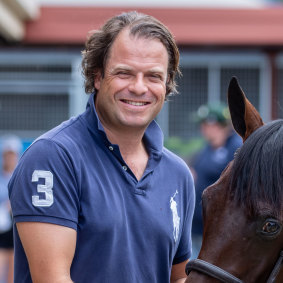 Magnier, the son of Irish businessman John Magnier, whose global Coolmore breeding operation is regularly billed the largest in the world, has owned the Wolseley Road house since 2006, having purchased it for $13.8 million.
Perhaps coincidentally it's set at the northern end of Point Piper looking north over the site of what was once the Paradis sur Mer trophy home (long since demolished) that was owned in the 1980s by Magnier snr's former Coolmore partner and family friend, the late Robert Sangster.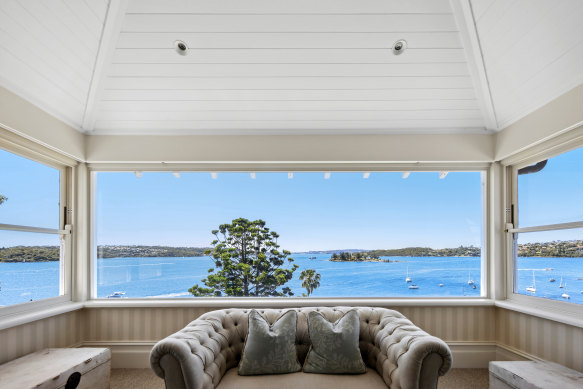 Set behind a heritage facade, it is an eight-bedroom house (including both self-contained apartment and separate guest quarters) with formal and informal living areas, garaging and a swimming pool.
The upcoming sale follows Coolmore's purchase of John Singleton's Strawberry Hill stud at Mount White on the Central Coast in September for more than $30 million.
Brenner's busy week
Also being shopped around off-market is the Vaucluse house owned by Maxine Brenner, according to marketing sent to the private database of McGrath's Michael Finger and Ray White Double Bay's Elliott Placks.
Well-placed corporate sources say the house has been left empty in recent years by Brenner and her husband Jodee Rich, prompting the listing for about $30 million.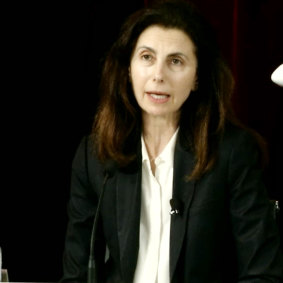 The sale plans come amid a hectic AGM season for Brenner, whose corporate duties include a seat on the boards of Qantas, Origin Energy, Woolworths and, more recently, Telstra.
Brenner and Rich, who owns social network software company PeopleBrowsr, have owned the house since 1990, buying it for $1.95 million from bookmaker Mark Read, and ownership transferred to Brenner alone in 2001, the same year that Rich's telco One.Tel collapsed.
ASX boss to downsize
Meanwhile, at the same time as ASX chairman Damian Roche was announcing at Thursday's annual general meeting his retirement is off the cards for the next three years his Cremorne home was being put up for sale given downsizing plans.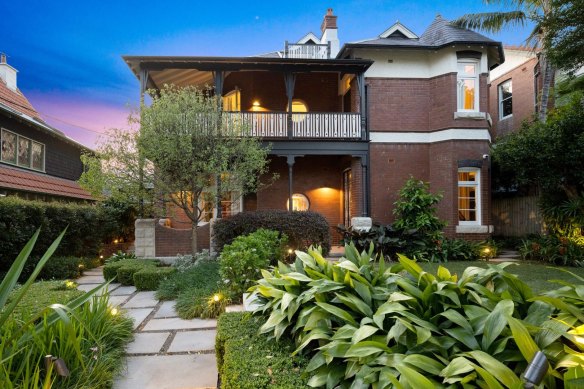 The Queen Anne Federation residence was purchased by Roche and his wife Justine in 2004 for $3.75 million, and redesigned a decade ago by architect Luigi Rosselli with Will Dangar landscaped gardens.
Ray White Mosman's Geoff Smith is taking it to auction on November 16 with a $9.5 million guide.
Sydney's corporate and sporting high-fliers have featured prominently on this year's trophy home market. Qantas's recently resigned chief Alan Joyce made things awkward for the board - Brenner included - when he sold off $17 million worth of Qantas shares in June ostensibly to buy a $9.25 million apartment in town despite having flipped his Mosman mansion for $21 million - $2 million more than he'd paid for it a year earlier.
Westpac board member Tim Burroughs was among this year's first trophy home traders, pocketing $30 million for his Bellevue Hill home, and Rugby Australia chairman Hamish McLennan took time out before the Rugby World Cup to sell his $17 million Lavender Bay home to trade up to $30 million digs in Darling Point.
Star casino's former chief Matt Bekier has set a $13.5 million record for Newtown, Goldman Sach's co-head of investment banking Zac Fletcher has finally settled on his $26.55 million fixer-upper in Point Piper, and CSR chief Julie Coates and her husband Peter Gooding have swapped a $12.8 million house in Mosman for a pad in Milsons Point for $12.2 million.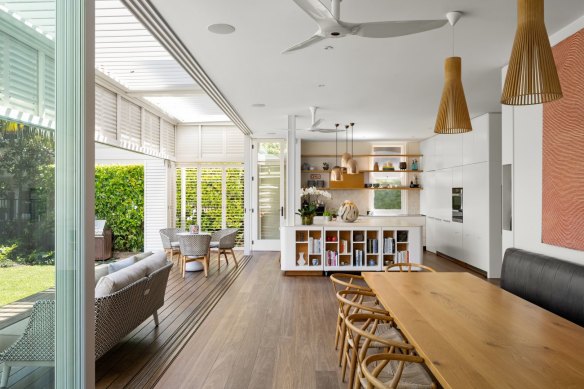 And if things go to plan for former coal mining magnate Nathan Tinkler, he will sell his Sapphire Beach retreat at auction on Saturday afternoon. That's the Coffs Harbour estate that was listed for $30 million in June, but now carries a $20 million guide.
Longueville's bull run
Charter Hall co-founder David Southon and his wife Michele followed up their recent purchase of a Palm Beach house from techie Robin Khuda for $7.7 million by listing their Longueville home.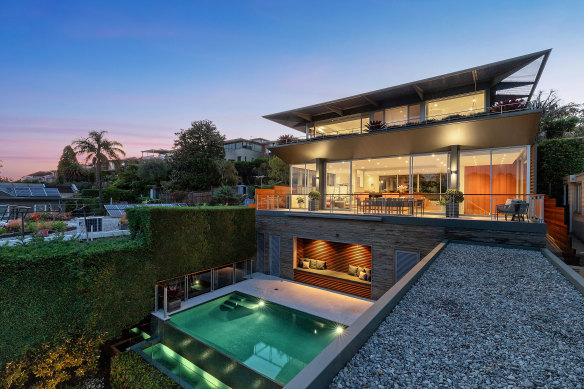 The timing couldn't be better either. The Longueville house price record has been reset twice this year, most recently at almost $23 million, and this week Avionics boss Nick Brumley secured the suburb's second sale of more than $20 million when he sold his designer digs through Belle's Simon Harrison.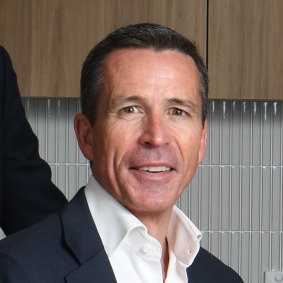 McGrath's newly minted dream team of Sam Lloyd and Tracey Dixon have an $8 million guide ahead of the November 4 auction.
Southon, executive chairman and co-founder of property development and funds manager Aliro Group, purchased the Arabella Street property in 1999 for $780,000 and commissioned a redesign by architect Richard Huxley that was completed in 2003.
Lucy Macken
is the prestige property reporter and Title Deeds columnist for The Sydney Morning Herald.
Connect via Twitter.