Super Saturdays and 'HIT' clinics to slash surgery waitlist backlog
Melburnians could travel to regional hospitals for their long-awaited operations under a plan to improve the state's overwhelmed surgery wait lists.
Surgeons would also run "HIT" clinics to power through a backlog of similar operations, such as hip replacements, while other patients are diverted to alternative treatments such as occupational therapists, physiotherapists and hydrotherapists.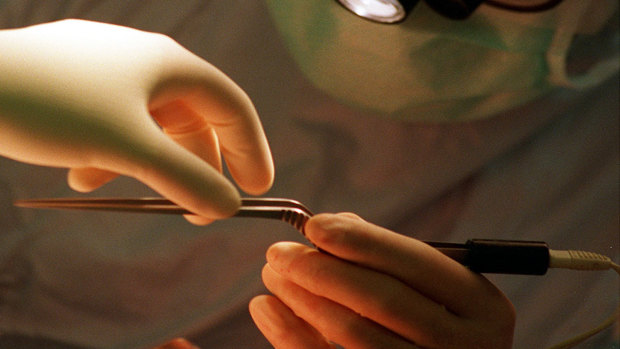 As more than 72,000 Victorians languish on elective surgery waitlists, the government has released a blueprint that it says will improve patient experiences and outcomes.
Health Minister Mary-Anne Thomas said while hundreds of thousands of Victorians received planned and emergency surgery every year, some patients were "waiting too long, in distress and pain".
The plan, released on Wednesday, was hailed as a significant reform that prioritised patients by Dr Patrick Lo, the Victorian chair of the Royal Australasian College of Surgeons.
The paediatric neurosurgeon said the plan to attack waiting lists, which have been renamed preparation lists, could result in people from outer Melbourne sent to neighbouring regional hospitals for common procedures in a bid to make the most of any capacity in the system.
Lo suggested a patient from Sunbury might travel to Bendigo for their procedure, or someone from Bendigo might go to Mildura, or vice versa.
"They're not going to do brain surgery out at Mildura… they're always going to come in here [to Melbourne] but the common stuff, the general surgical stuff, a lot of them can be done in regional centres," he said.
Australian Medical Association Victorian president Dr Jill Tomlinson welcomed the move to send patients further afield to speed up their surgery.
"My interpretation is that hospitals would be grouped by regions," she said. "If there was capacity in Geelong but not in Werribee you might go there."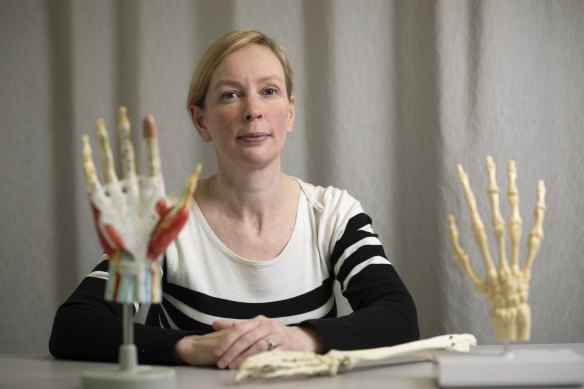 Another key tenet of the plan is a push to offer patients alternatives to surgery, citing extensive research that for some conditions, surgical intervention is not always clinically appropriate.
Tomlinson, who works as a plastic and hand surgeon, embraced this move, saying a number of conditions such as carpal tunnel could be well-managed by qualified hand therapists.
"By seeing a hand therapist during the early stage of the condition you can eliminate the need for surgery," she said.
This year Barwon Health was able to remove 28 per cent of patients from its waiting list for carpal tunnel surgery by offering them occupational therapy.
Other planned changes under the blueprint include increasing the number of same-day surgeries and running surgery "HIT lists" that focus on a single surgical discipline or procedure, such as cataract surgery or hip replacements.
Austin Health successfully put on a "Bone and Joint Week" where surgical teams performed 41 joint replacements, organising admissions so theatres were dedicated to the same side of the body.
Tomlinson said high-intensity theatre lists made sense for operations that were performed frequently and in large volumes.
"They are a good way to build efficiencies particularly when working with theatre teams that may have more junior members," she said.
The latest health performance data shows a decline in the median waiting time for elective surgery, with Victorians now spending an average of 35 days on the waitlist, compared with 40 days last quarter. Elective surgery has recently been renamed planned surgery to reflect that the procedures are medically necessary and not an elective choice.
While there have been improvements in the time taken to operate on the most urgent category 1 patients and the less urgent category 2, the wait for the least urgent category 3 surgeries has deteriorated in the last quarter.
Victorians waited an average of 149 days for category 3 operations between April and June, up from 145 days the previous quarter. Patients are spending an average of 602 days waiting for category 3 surgery at Maroondah Hospital, while those at the Austin Hospital face a 539-day wait.
The opposition's health spokeswoman, Georgie Crozier, said the statewide waits remained far too high.
"If the government is serious about true reform they would include data about numbers of Victorians who have died whilst waiting to get surgery and those who remain waiting to see a specialist," she said. "We need to see the hidden waitlist."
Get the day's breaking news, entertainment ideas and a long read to enjoy. Sign up to receive our Evening Edition newsletter here.
Henrietta Cook
is a senior reporter covering health for The Age. Henrietta joined The Age in 2012 and has previously covered state politics, education and consumer affairs.
Connect via Twitter, Facebook or email.