The city's fast-growing outer suburbs will take in more than 840,000 new residents as Melbourne continues to sprawl outwards more than upwards over the next 15 years.
New projections from Victoria's Department of Transport and Planning predict that our population will soar from 4.9 million to 6.4 million between 2021 and 2036, and that 54 per cent of the growth will be concentrated in the city's outer west, north and south-east.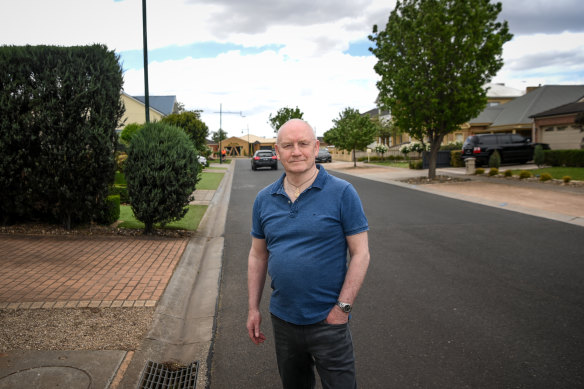 The data underlines the stubbornly uneven nature of population growth in Melbourne, with some of the city's most established and well-serviced regions tipped to grow modestly in coming years.
The department predicts in its Victoria in Future projections that by 2036, an extra 845,000 people will live in the cities of Wyndham, Melton, Hume, Whittlesea and Casey, and the peri-urban shires of Mitchell and Cardinia.
Outer suburban and semi-regional municipalities that still have large tracts of undeveloped land have seven of the 10 highest population growth rates in greater Melbourne. Mitchell Shire, for example, which straddles the metro-regional boundary, is tipped to grow by 141 per cent. Melton is expected to grow by 93 per cent.
Most municipalities with low projected rates of growth are in Melbourne's middle ring.
The City of Bayside, which includes the suburbs of Beaumaris, Brighton and Hampton, for example, is projected to grow by just 12,000 people, or 12 per cent, by 2036. Knox and Nillumbik, in the east, will grow by 10 per cent and six per cent respectively.
Urban policy expert Patrick Fensham, from SGS Economics and Planning, said the municipalities with the highest growth projections were also the most poorly serviced in terms of access to jobs and high-capacity public transport.
Melbourne had to reverse the long-established preference for building on the city's fringes and instead boost housing density in established areas if it was to preserve its vaunted liveability, Fensham said. "The reality is that business as usual in established areas will not cut it."
Continued unchecked urban sprawl in Melbourne will result in more bad developments, with loss of tree canopy and agricultural land, poor walking environments and poor access to town centres, he said.
Recent research by SGS for Melbourne's 10 interface councils found outward sprawl had pushed new residents further away from job opportunities.
In 1996, residents of Lynbrook, which was then on the city's south-eastern fringe, had access to 376,000 jobs within half an hour's drive. By 2011, people moving into the new growth suburb of Officer could reach 298,000 jobs within half an hour.
Today, residents of the new estates of Pakenham East have access to just 133,000 jobs within half an hour's drive.
Graham Sullivan built his first home in Wyndham Vale, on a quarter-acre block with an uninterrupted view of the You Yangs over the back fence. It was 1983, and Werribee was a budding suburb populated by Italian market gardeners and first home buyers seeking wide, open spaces.
"When we saw how much land there was, we went, wow, what a fantastic way to raise a family," Sullivan said.
"The kids used to jump the back fence and chase blue tongue lizards and make cubby houses in the field. It had a sense of freedom, a bit of adventure and still didn't feel like it was too far away from the city."
Sullivan still lives in Wyndham, though closer to the heart of Werribee. The paddocks his children played in were developed for housing years ago.
Wyndham's growth trajectory has been almost unrivalled in Melbourne. About 300,000 people live there already, and Wyndham is forecast to grow to 472,000 by 2036.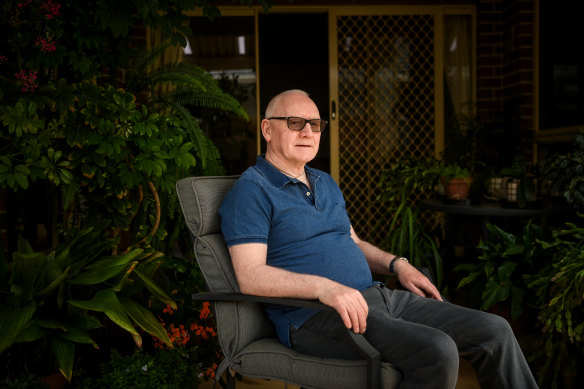 Sullivan said the explosive growth had been "good and bad". The area was more vibrant, but much more congested. Travel to the city, which had taken 35 minutes, now took about an hour, he said.
"Accessibility is a major concern for everybody," he said. "Movement across the suburb has become very difficult, in terms of congestion and loss of time."
He hopes that future planners do a better job of managing the next phase of urban development.
"It would be good if they would do the planning first. What we've always seen is the people come in first, and then it's always years down the track where they're catching up with what's occurred."
The state government's new housing statement seeks to rein in decades of growth in outer suburban greenfield sites and build 70 per cent of new homes in established suburbs, including targets for council areas.
Fensham said new housing targets in Melbourne's middle ring would help, but cautioned that they should be applied sensitively so that character was preserved.
"We don't want the well-off areas of Melbourne necessarily getting away with not doing some of the heavy lifting, but we also have to recognise that there is character in our building stock and a one size fits all approach isn't appropriate," he said.
"The fine-grained character of our tram corridors, the Victorian era developments and terraces around Carlton and some of the grand homes around Hawthorn and Camberwell … are part of what makes Melbourne liveable."
Ben Ramcharan is the mayor of Melbourne's lowest-growth area – Nillumbik in the north-east. He said it was a green wedge shire and that any growth in population must not come at the expense of its status as the "lungs of Melbourne".
"We all accept that growth is needed, and we can't stop development altogether," Ramcharan said.
"But as a green wedge shire and rural conservation zone, having low density housing is so important in terms of being the lungs of Melbourne."
Start the day with a summary of the day's most important and interesting stories, analysis and insights. Sign up for our Morning Edition newsletter.
Adam Carey
is Senior City Reporter (suburban). He has held previous roles including education editor, state political correspondent and transport reporter. He joined The Age in 2007.
Connect via Twitter or email.