Opinion
Why we urgently needed a list of the hottest women in Infrastructure
You have to hand it to the young men of the Department of Infrastructure's graduate program. There they were, in the first year of their careers, really wanting to represent. To make life better for Australians. To serve the public.
And how did they frank and fearlessly serve the Australian public? They compiled a list of the women in their cohort and ranked them. By their hotness.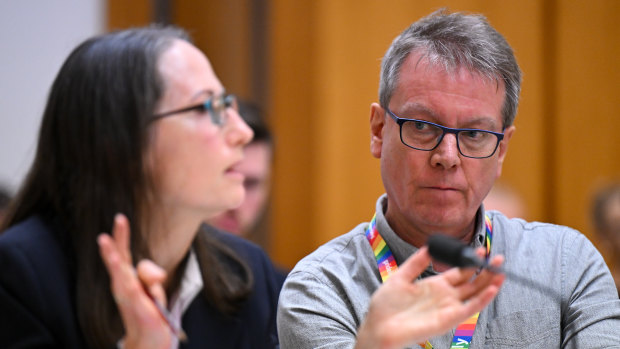 Perfect. On that very same day, the government revealed the review of the Women's Economic Equality Taskforce, led by Sam Mostyn. Big ticket items. More investment in early childcare and education. Ensuring the minimum wage is a living wage. Finding ways to get older women back into the workforce. 26 weeks of paid parental leave. A decent dataset so we know where programs and money for housing, health and ending violence are going, and whether they are working. It is a breathtakingly thorough report, one which deals with the present and looks to the future.
So I have to hand it to those Infrastructure kids. They really know how to provide context.
There is good news, though. Mostyn and her colleagues think it will only take 10 years to fix our multiple problems (although there are some short-term repairs too). The bad news is, I don't believe them.
I mean, I want to believe them with all my heart. But it will take a refashioning of our national consciousness to make it work. And maybe some head kicking.
Even if the government funds the taskforce plan to the max (which I severely doubt), we've still got problems. And whenever I start talking about those "problems", I get someone telling me how much better it is these days. How most men are just lovely, caring dads doing their very best.
Thing is, there is a very close relationship between gender equality and fairness and gender economic equality. The powerhouse taskforce (across all vital interest groups) made it clear it is not possible to have one without the other. You can't ignore women's social insecurity or violence against women and pretend to fix the other things. You've also got 30 per cent of men in Australia who still don't believe we have a gender equality problem.
As both Minister for Women and as Minister for Finance, two portfolios which have never been combined because they are in conflict, Katy Gallagher is on a hiding to nothing. One says, "more, please." The other says "no." And I have no doubt that this arrangement was designed by the prime minister to punish Tanya Plibersek for her leadership interests, but in the meantime, it's punishing all the other women in Australia as well.
Gallagher also has to deal with a bunch of boyos in cabinet who think these issues aren't relevant, and it's all about money for guns, gadgets and gurus. They want the money for their things – and 51 per cent of Australians need the money for a life change, for a cultural change.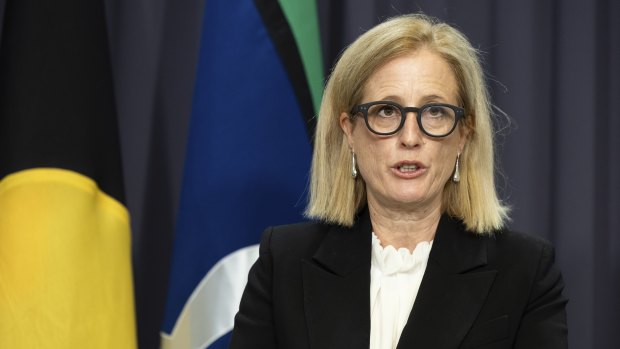 All my working life, I've had to deal with men behaving badly at all levels towards women at all levels. The Department of Infrastructure boys aren't the first ones to devise lists of hotties, and they won't be the last.
But you have to ask how it is that in the public service a graduate cohort that was two thirds male was deemed as perfectly acceptable. Or what the efficacy of values training in the public service is. Never mind the remedial Respect at Work training they got, too late. Or why the department's secretary, Jim Betts went all sympathetic and ooo-wah for the women demeaned by the list, but allowed the recruitment of a cohort which did not have gender balance. And why the hell did he not advise his minister, Catherine King. Surely, surely that's 2023 Recruitment Policy 101.
Speaking of gushing pointless empathy, I love that the government has welcomed the Women's Economic Equality report. Please stop with empathy and act. Do something.
We need the government to be held accountable on targets for women. We need an independent panel which checks out the promises and the progress. And in the name of Ada Lovelace, let's collect relevant data nationally to actually get the big picture.
In the meantime, there are a few things you can do to fix equality at work (in addition to banning "hotties" lists and wanking over office furniture, of course). Stop booking meetings for 8am, just stop doing that today. Perhaps you are not responsible for running your family but women usually are. At 8am, women are dealing with a bawling baby, a threenager, a school-rejecting teen. And sure, in an equal society we know blokes are doing an equal share. Haha. Also, Gilead, you do not need to have your employees working under your gaze five days a week. If there's one thing we know about women, it's that they will get the work done. Does it really matter if they work from home and chuck on some laundry between tasks?
Now, just a reminder. On the night the prime minister won the election, he came over all teary while speaking of his long-passed mother and making commitments to the women of Australia.
When women cry at work, they are described as dramatic and hormonal. We don't get to do what Anthony Albanese did and still get respect. Yet here we are, 18 months later and his promises have so far come to naught.
I have my fingers crossed that the big women of the Expenditure Review Committee – Gallagher, Penny Wong, Michelle Rowland and King – can wrangle the boyos. The big problem is that they too are outnumbered. Much like the women graduates in the Department of Infrastructure.
Jenna Price is a visiting fellow at the Australian National University and a regular Herald columnist.
Jenna Price
is a visiting fellow at the Australian National University and a regular columnist for The Sydney Morning Herald.
Connect via Twitter, Facebook or email.